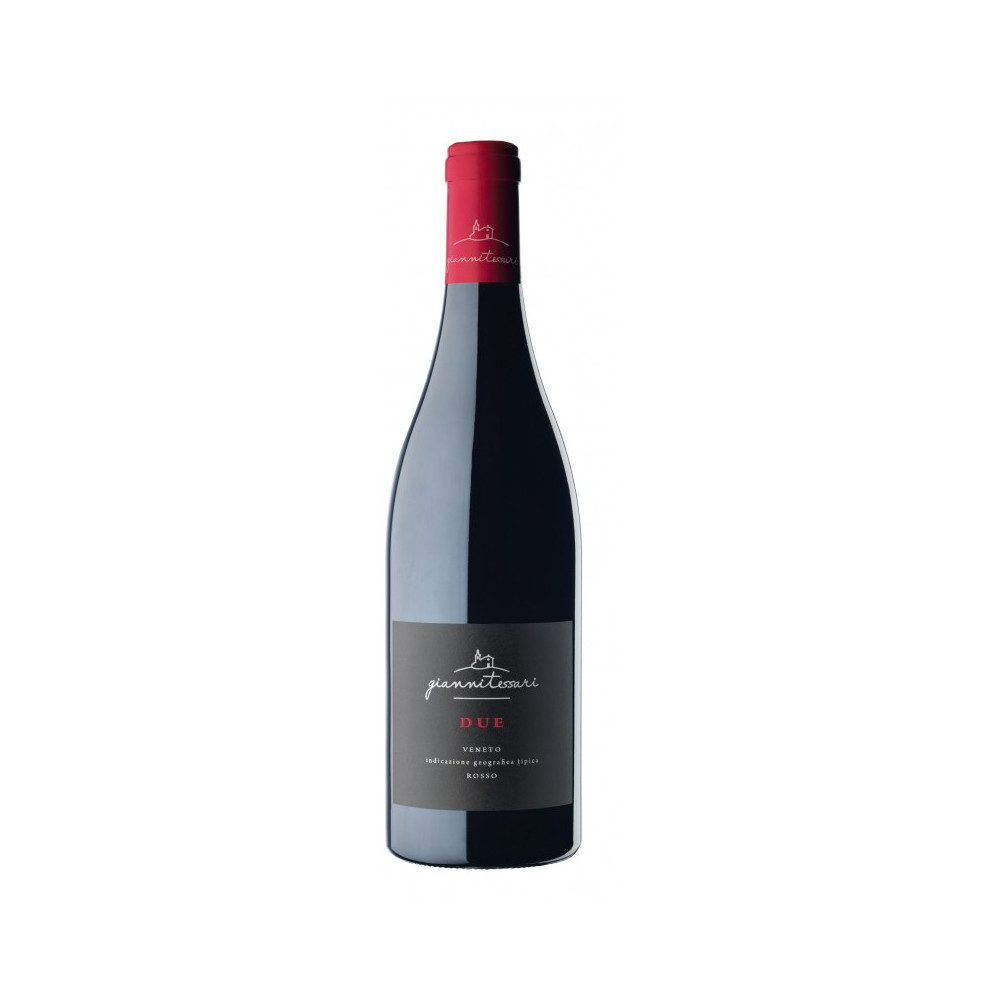  
DUE | VENETO ROSSO IGT-GIANNI TESSARI
Due Veneto Rosso IGT: every sculpture has a double soul. One hidden in the raw material, the other moulded by the hands of the sculptor. With precise gestures and finesse he extracts the perfect beauty concealed in the material. In the same way, only with equal accuracy and finesse, a wine like Due Veneto IGT can be achieved. A product made from Merlot and Cabernet Franc variety which expects attention and pursuit of detail.
The enologist's job consists exactly in listening to the variety and the grapes answering the needs they express: in this case, a treatment which reproduces the technique of Ripasso.
The second fermentation – evoked by the name "Due" – corrects in fact any possible defect and leads to an excellent result.
To perfect beauty carved with the grapes.
Security policies
Buy safely and pay with PayPal
We ship immediately
Shipping within 24/48 hours by express courier
FEATURES OF DUE VENETO ROSSO IGT
Appellation: Veneto Rosso, Typical Geographical Indication
Variety: Merlot and Cabernet
Production Area: Sarego, Vicenza
Yield per Hectare: 6,000-7,000 liters
Farming System: Guyot with 7000 grapevines per hectare.
Harvest: handpicked in cases. fermentation in stainless steel for approx.
Winemaking Process: For two-thirds of the grapes: crushing and fermentation in stainless steel tanks, at a controlled temperature, for about 20 days. For the other third, slight drying in the fruit-room, crushing and blend of the two components to trigger a second fermentation. Hence the name Due (Two).
Aging: in oak tonneaux.
Organoleptic Characteristics: garnet red color. Fruited scents with hints of cherry, small fruits of the forest, spicy hints and flower hues. In the mouth it is full and velvety with soft and balanced tannins.
Wine Pairings: first courses with meat sauces, grilled or roasted red meat, poultry, mildly seasoned cheese.
Production: 30,000 bottles (750ml)
Alcoholic Percentage: 13%
Serving Temperature: 16-18°C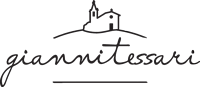 AZIENDA VINICOLA GIANNITESSARI
Giannitessari is the winery run by Gianni Tessari and his family which is located in Roncà, in the heart of Valle d'Alpone, in the province of Verona.
It produces great Soave wines, in the Soave area, expression of volcanic soils; red wines of elegant balance from the clayey soils of the Berici hills area and Lessini Durello sparkling wines from the Lessini Mountains area, where minerality and finesse dominate.
For Gianni Tessari, who since the 1980's has signed successful wines, recognized with awards at international level, it is the beginning of a new challenge. That of expressing his own stature as a winemaker through the comparison with three different and complementary terroirs.
Looking at the tradition and with an always active research for innovation, Giannitessari winery wants to offer its customers quality products which aim to leave a mark.
Data sheet
Type

Red

Name

Due

Year

2020

Format

0,75 lt

Region

Veneto

Used grapes

Merlot and Cabernet

Combinations

first courses with meat sauces, grilled or roasted red meat, poultry, mildly seasoned cheese.

Alcoholic degree

13%

Allergens

Contiene solfiti
Customers who bought this product also bought: