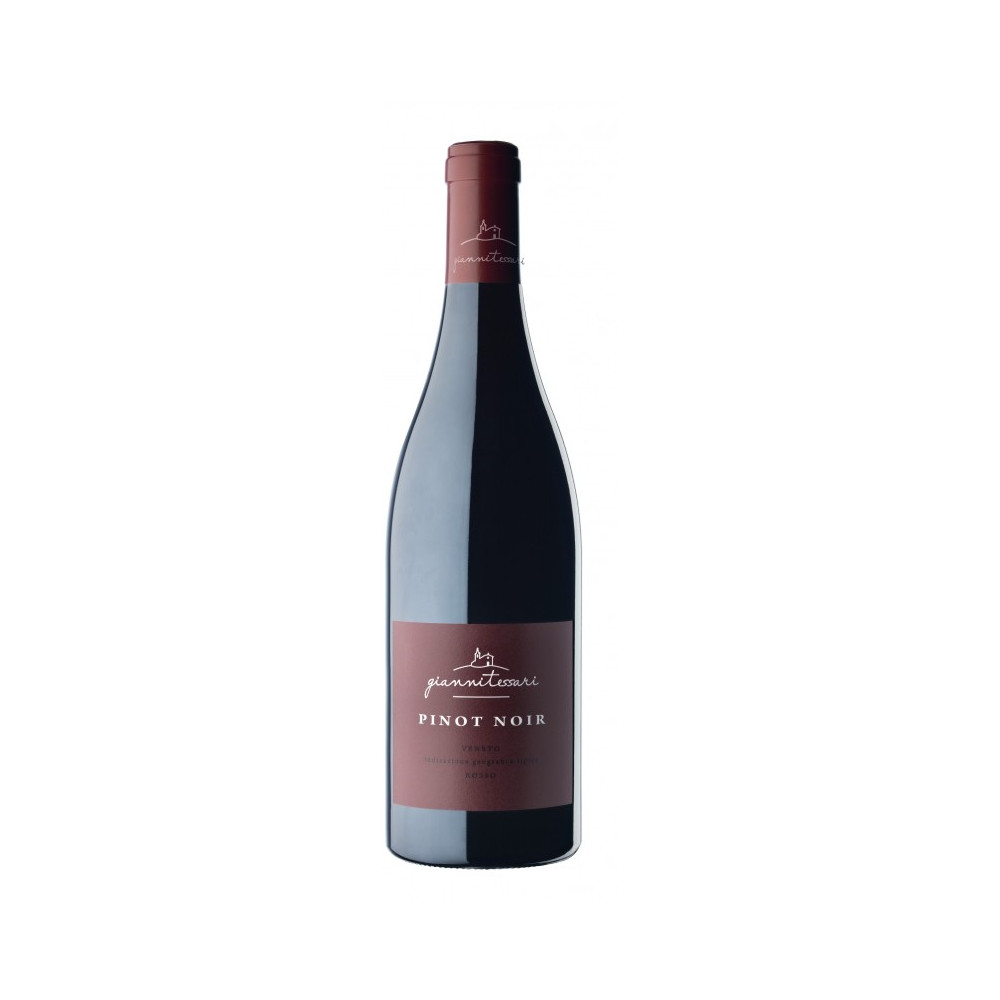  
PINOT NOIR | VENETO ROSSO IGT-GIANNI TESSARI
Pinot Noir, a wine developed in detail, sculpted with devotion and care in the pursuit of the perfect balance.
It expects from the enologist the same mastery of a sculptor as scrupulous as talented and creative: his majesty the Pinot Noir is demanding, though, in the end, it gives back as much.
Its aromas and flavors bring out an elegance that few other wines can boast. A refinement which materializes in the cherry red, moulded in the rich minerality of the grapes. The work of research and modeling is intense: the result is a work of art.
Security policies
Buy safely and pay with PayPal
We ship immediately
Shipping within 24/48 hours by express courier
FEATURES OF PINOT NOIR VENETO ROSSO IGT
Appellation: Veneto Rosso Typical Geographical Indication
Variety: Pinot Noir
Production Area: Roncà, Verona, Alpone Valley
Yield per Hectare: 9,000 liters
Farming System: Guyot with 7000 grapevines per hectare.
Harvest: handpicked in cases
Winemaking Process: fermentation stainless steel tanks for about 10 days.
Aging: in 4,000 liter oak barrels for 6 months.
Organoleptic Characteristics: cherry red color. Wild red fruit aromas. Medium structure, lightly tannicity and sapidity.
Wine Pairings: goes well with white meat and grilled fish.
Production: 20,000 bottles (750ml)
Alcoholic Percentage: 12.5%
Serving Temperature: 18-20°c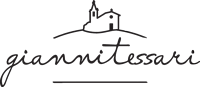 AZIENDA VINICOLA GIANNITESSARI
Giannitessari is the winery run by Gianni Tessari and his family which is located in Roncà, in the heart of Valle d'Alpone, in the province of Verona.
It produces great Soave wines, in the Soave area, expression of volcanic soils; red wines of elegant balance from the clayey soils of the Berici hills area and Lessini Durello sparkling wines from the Lessini Mountains area, where minerality and finesse dominate.
For Gianni Tessari, who since the 1980's has signed successful wines, recognized with awards at international level, it is the beginning of a new challenge. That of expressing his own stature as a winemaker through the comparison with three different and complementary terroirs.
Looking at the tradition and with an always active research for innovation, Giannitessari winery wants to offer its customers quality products which aim to leave a mark.
Data sheet
Type

Red

Name

PINOT NOIR

Year

2021

Format

0,75 lt

Region

Veneto

Combinations

goes well with white meat and grilled fish.

Alcoholic degree

12.5%

Allergens

Contiene solfiti
Customers who bought this product also bought: