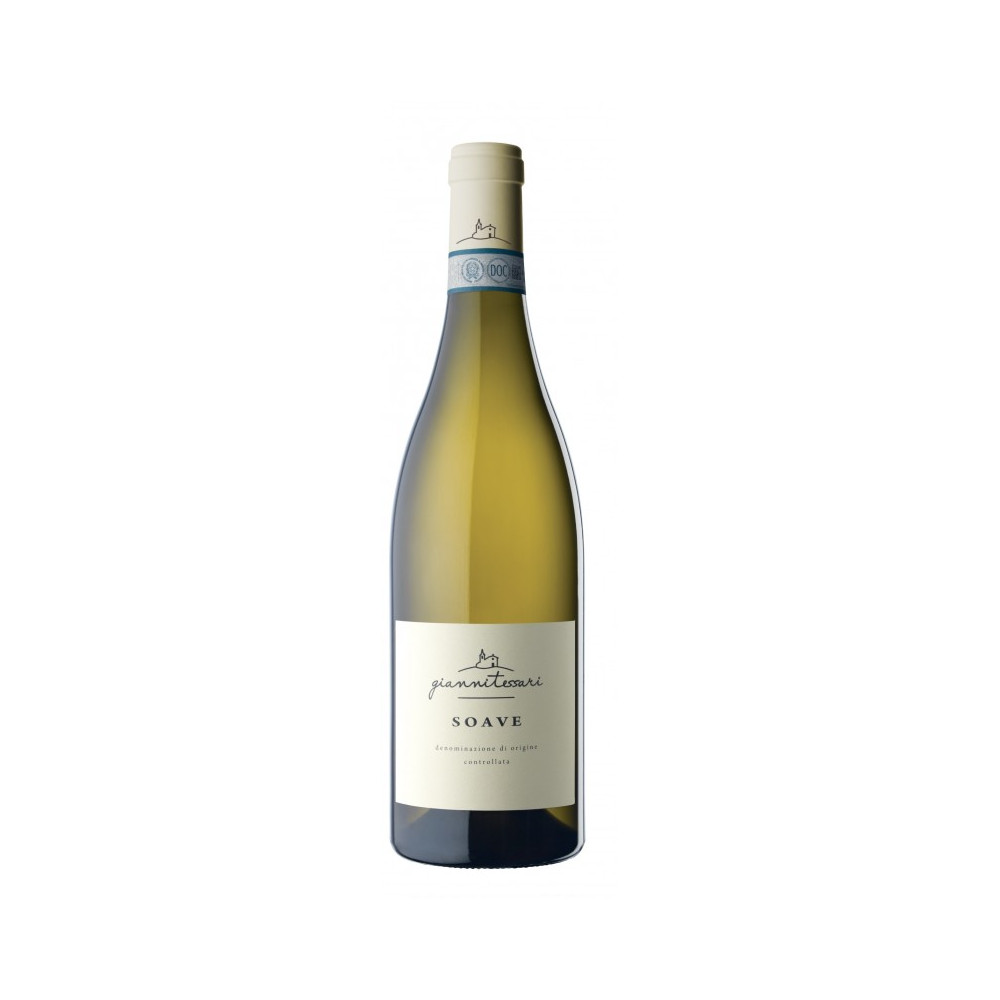  
SOAVE DOC- GIANNI TESSARI
Producing a Soave DOC means to interpret non just the enological characteristics but first of all the essence that an enologist, like a sculptor, must extract from the grapes. And the essence of Soave is typicalness.
It is being a wine of the origins, of traditions. About the history of a territory. Between the aromas of white flowers and light straw yellow color, emanates powerfully a sensation of familiarity: each sip is a memory, something known and already lived through.
Security policies
Buy safely and pay with PayPal
We ship immediately
Shipping within 24/48 hours by express courier
Appellation: Soave DOC
Variety: Garganega and Trebbiano di Soave
Production Area: Roncà, Veneto, Alpone Valley
Yield per Hectare: 1.000 liters
Farming System: Guyot with 7,000 grapevines per hectare.
Harvest: handpicked  in cases
Winemaking Process: 3 hours of maceration in carbonic atmosphere and fermentation in stainless steel tanks at controlled temperature of 14-16°C.
Aging: in stainless steel tanks for 3 months.
Organoleptic Characteristics: pale straw yellow color. Aroma of white flowers, yellow pulp fruit with hints of sage. Well balanced structure between acidity and mineral quality with a fresh final.
Wine Pairings: appetizers, fish and light dishes or as an aperitif.
Production: 40.000 bottles (750ml)
Alcoholic Percentage: 12.5%
Serving Temperature: 10-12°C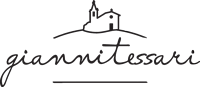 AZIENDA VINICOLA GIANNITESSARI
Giannitessari is the winery run by Gianni Tessari and his family which is located in Roncà, in the heart of Valle d'Alpone, in the province of Verona.
It produces great Soave wines, in the Soave area, expression of volcanic soils; red wines of elegant balance from the clayey soils of the Berici hills area and Lessini Durello sparkling wines from the Lessini Mountains area, where minerality and finesse dominate.
For Gianni Tessari, who since the 1980's has signed successful wines, recognized with awards at international level, it is the beginning of a new challenge. That of expressing his own stature as a winemaker through the comparison with three different and complementary terroirs.
Looking at the tradition and with an always active research for innovation, Giannitessari winery wants to offer its customers quality products which aim to leave a mark.
Data sheet
Type

White

Name

Soave DOC

Year

2021

Format

0,75 lt

Region

Veneto

Used grapes

Garganega and Trebbiano di Soave

Combinations

appetizers, fish and light dishes or as an aperitif.

Alcoholic degree

12.5%

Allergens

Contiene solfiti