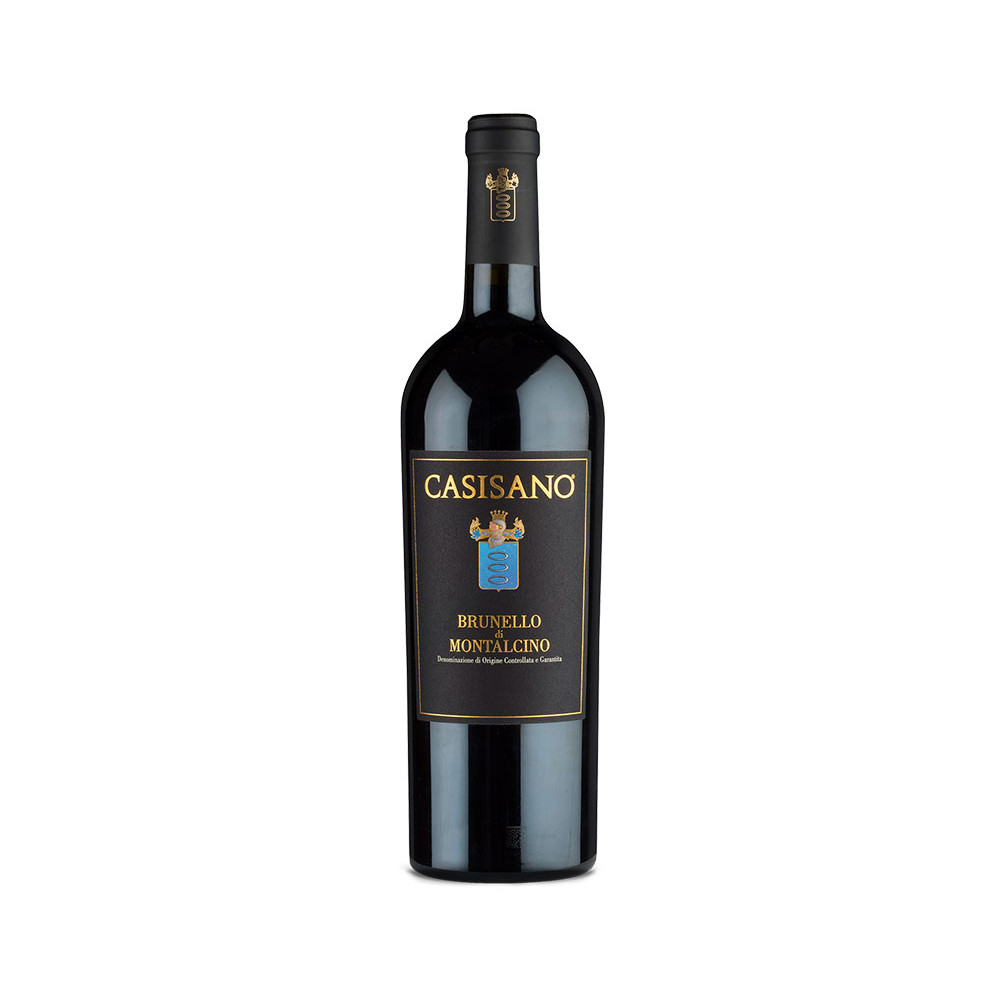  
Brunello di Montalcino DOCG
Un vino che nasce dalla bellezza del paesaggio a Podere Casisano, circondato da boschi secolari, a 480 metri di altitudine, sulle colline a sud-est di Montalcino.
Security policies
Buy safely and pay with PayPal
We ship immediately
Shipping within 24/48 hours by express courier
Il mosaico di microclimi e composizioni del suolo che si trova nei vigneti di Casisano, circondati da antichi boschi di quercia e uliveti, è la base per la realizzazione di un maestoso Brunello di Montalcino. Ogni vendemmia è un atto di amore, dove selezioniamo l'uva da diverse parcelle dai 22 ettari di vigna per ottenere la migliore interpretazione dell'annata. La separata vinificazione e poi l'affinamento in legno conducono al momento cruciale dell'assemblaggio prima di un ulteriore affinamento in bottiglia. La nostra missione si compie rispettando le caratteristiche del terroir, in equilibrio con la nostra filosofia di produrre vini di consistenza che non devono mai chiedere di essere finiti, perché sono sempre di godibilissima eleganza a tavola.
DESCRIZIONE SENSORIALE
Colore rubino profondo e tendente al granato, si apre all'olfatto con un'elegante e fresca complessità delle note fruttate e speziate tipiche del Sangiovese. Molto piacevole l'armonia gustativa con la grande struttura che si accompagna a tannini vellutati e a una lunga persistenza.
PROVENIENZA
Da 9 ha di vigneti dedicati esclusivamente alla produzione di Brunello, allevati a cordone speronato con esposizione sud-est; su terreno misto ricco di scheletro e galestro.
VINIFICAZIONE E AFFINAMENTO
Metodo tradizionale con macerazione sulle bucce per 25 giorni circa. Maturazione di 3 anni in botti di rovere di Slavonia con capacità massima di 60 hl. Affinamento in bottiglia minimo di 6 mesi.
ABBINAMENTI
Perfetto per accompagnare piatti importanti di cacciagione, selvaggina da pelo, carni rosse alla griglia e formaggi stagionati.
Customers who bought this product also bought: