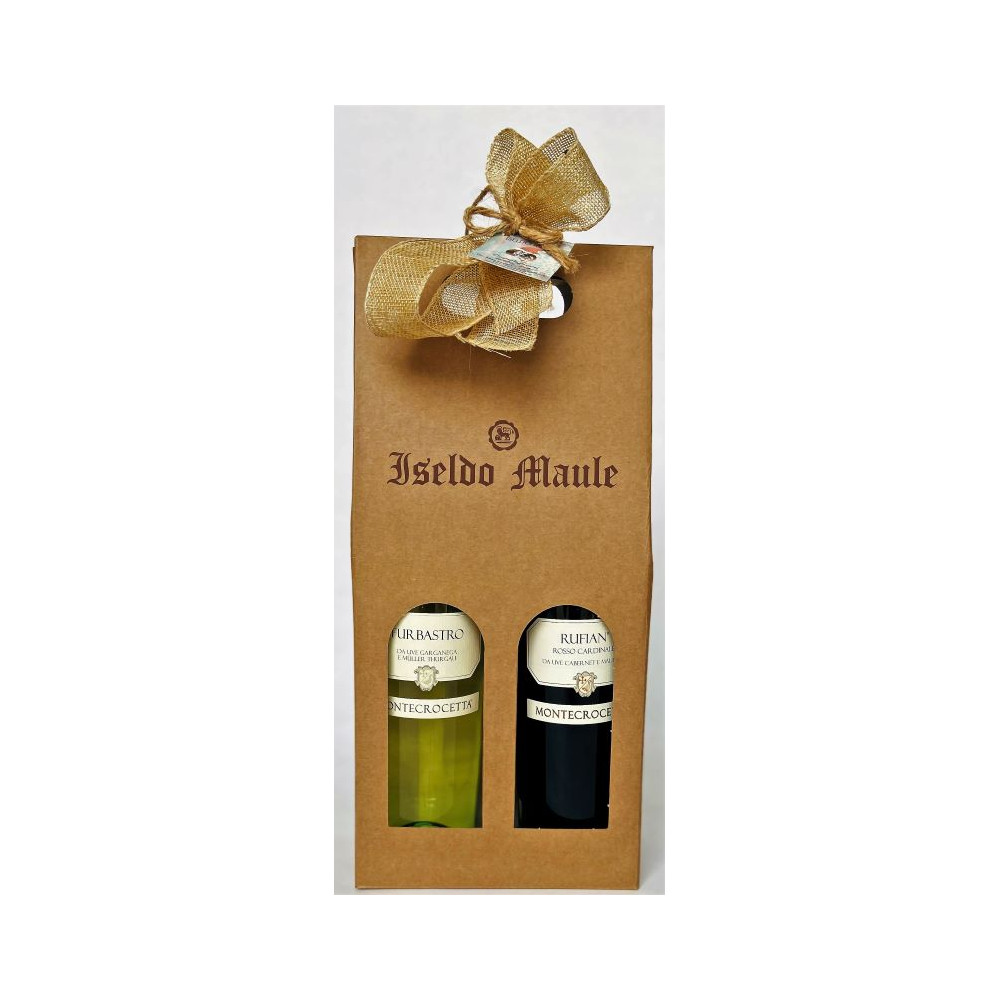  
ASTUCCIO REGALO- 2 BOTT. Rufian e Furbastro
-RUFIAN x1
TIPO DI VINO Rosso veneto igt
VARIETA' DI UVA Cabernet e Malbech
-FURBASTRO x1
TIPO DI VINO Bianco veneto igt
VARIETA' DI UVA Garganega e Müller Thurgau
Security policies
Buy safely and pay with PayPal
We ship immediately
Shipping within 24/48 hours by express courier
Customers who bought this product also bought:
VINEYARD
The hills around Trento on morainal
soils at altitudes of between 300 and
450 m a.s.l., with a continental/Alpine
climate. Trentino is one of the few
areas in Italy where the cultivation of
this variety has had good development
in dry and well-ventilated hilly zones.
Il Teroldego è probabilmente il più antico vitigno di qualità prodotto in Trentino; se ne parla, infatti, fin dal XV secolo, ma senza certezze sull'origine etimologica: forse si rifà a quel "Tiroler Gold" - oro del Tirolo - per la sua intrinseca qualità che spinse Cesare Battisti a definirlo "vino principe del Trentino". I suoi produttori si costituirono per primi, nel 1948, in un Consorzio per la Tutela del Teroldego rotaliano e per primi, nel 1970, ottennero il riconoscimento della Denominazione di Origine Controllata
Regular price
€12.00
Price
€6.00
Medium intensity ruby red color. The aroma is vinous, characteristic, pleasant and delicate, reminiscent of the fruits that ripen in the area: cherries, morello cherries and plums. The taste is dry, full-bodied, slightly bitter, savory and harmonious, captivating for the pungent note of ginger, typical in Nicolis wines. It is the ideal wine for the complete everyday meal, it does not weigh down, in the fast midday meal. Provocative but to be tried with eels and fatty fish, it has no equal with pizza.