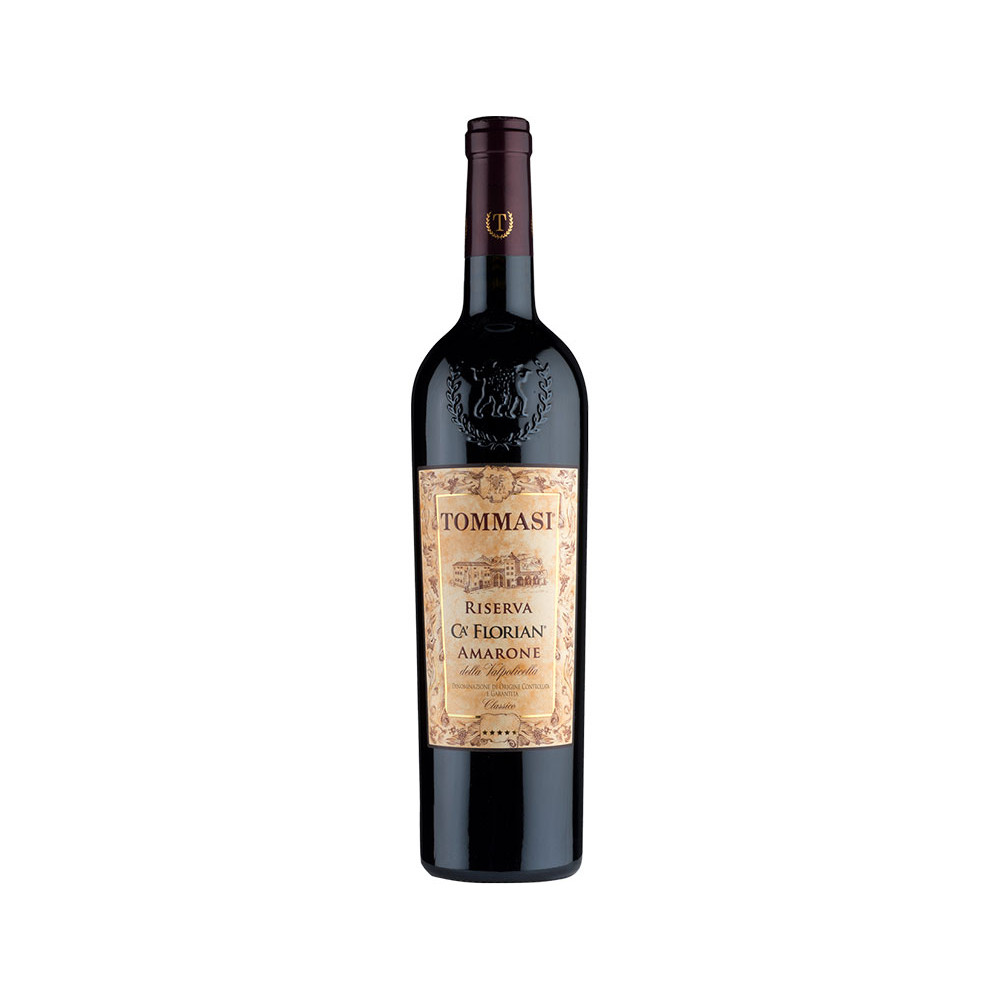  
Ca' Florian Amarone della Valpolicella Classico Riserva DOCG
Ca' Florian è il cuore di Tommasi, la vigna d'origine e il posto intimo e riservato che chiamiamo casa dal 1902.
Security policies
Buy safely and pay with PayPal
We ship immediately
Shipping within 24/48 hours by express courier
Ca' Florian è il cuore di Tommasi, la vigna d'origine e il posto intimo e riservato che chiamiamo casa dal 1902. É stata la scelta naturale per rendere omaggio alle nostre umili origini, e l'omaggio non poteva essere altro che la nostra pregiata riserva di Amarone.
Proprio accanto alla casa in cui si stabilì nostro nonno Giacomo, ci sono i primi vigneti di famiglia. Qui abbiamo conservato ogni viva memoria della tradizione: dalle "marogne", vigneti terrazzati in muratura a secco e allevati sulla pergola veronese, all'appassimento delle uve sulle "arele", i tradizionali graticci di bambù.
Ogni annata conta meno di 9.000 bottiglie, e trasmette i valori fondamentali di semplicità ed eleganza che guidano da sempre la nostra enologia. Provate a dimenticarla in cantina, per un'esperienza indimenticabile tra un decade o due.
DESCRIZIONE SENSORIALE
Rosso rubino intenso con riflessi granato, al naso offre un bouquet elegante e molto complesso, con note di frutta rossa molto matura, di ciliegia, mora e prugna e sfumature speziate di liquerizia e cacao amaro. Al gusto è corposo e austero, con tannini avvolgenti e un finale di splendida freschezza e ottima persistenza.
PROVENIENZA
Dai vigneti a Pergola Veronese del prestigioso Cru Ca' Florian, nella zona collinare di Pedemonte nella Valpolicella Classica.
VINIFICAZIONE E AFFINAMENTO
Raccolta e selezione manuale in cassette da 5/6 kg.
Dopo una seconda selezione, le uve sono messe ad appassire in un fruttaio arieggiato per 100 gg. sui tradizionali graticci, detti "Arele".
A gennaio viene effettuata la pigiatura e la fermentazione avviene lentamente per 30 giorni in tini di rovere, utilizzando esclusivamente lieviti indigeni. L'affinamento dura 4 anni e avviene per il primo anno in barriques e per i successivi 3 anni in botti di rovere di Slavonia da 35 hl. L'Amarone Ca' Florian riposa poi in bottiglia per almeno un anno.
ABBINAMENTI
Grande vino da meditazione, a tavola accompagna con la sua elegante e corposa struttura piatti importanti di selvaggina, carni rosse e selezioni di formaggi stagionati.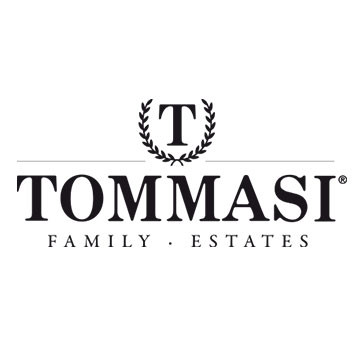 Tommasi Family Estates
The Tommasi story is that of a pioneer spirit ignited in 1902 that has blazed across four generations.
Data sheet
Type

Name

Year

Format

0,75 lt

Region

Used grapes

Corvina 75%, Corvinone 20%, Rondinella 5%

Alcoholic degree

15.5%

Allergens

Contiene solfiti

Packaging

Wooden box
Customers who bought this product also bought: