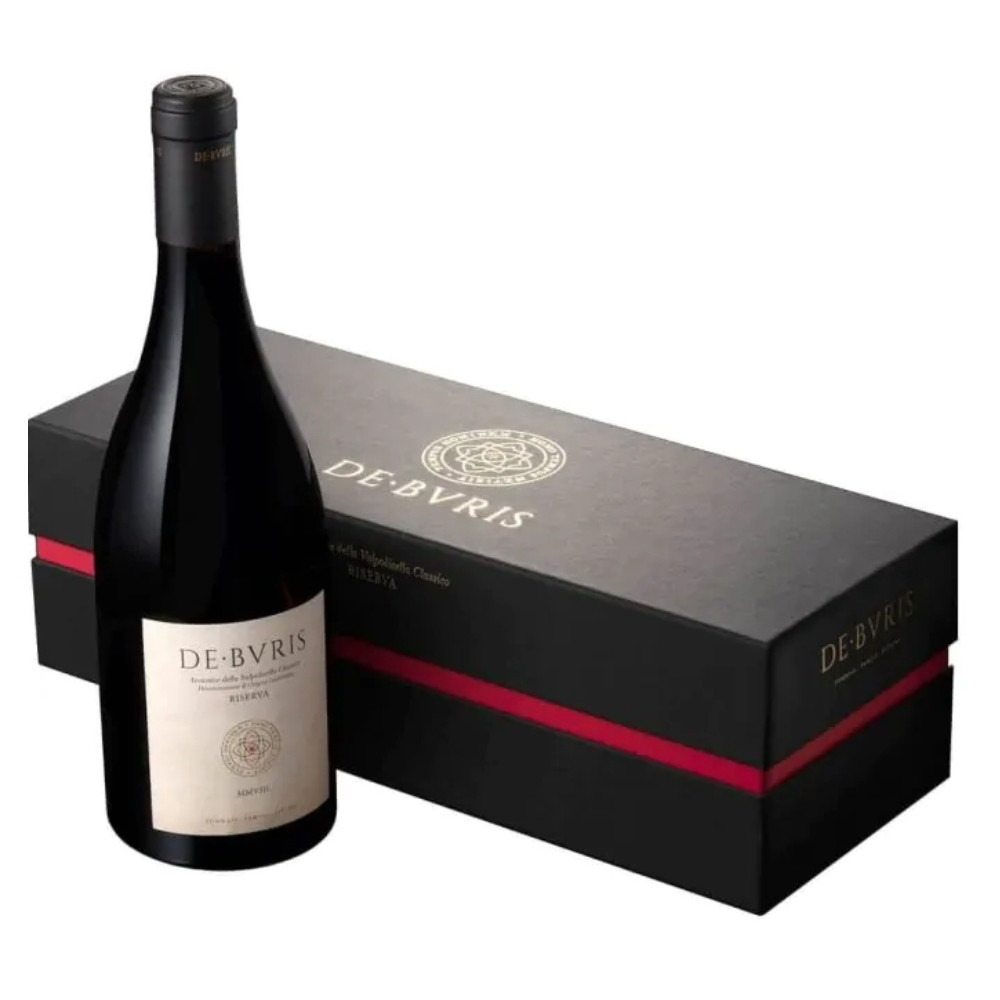  
Amarone della Valpolicella Classico DOC Riserva Astucciato 2010 - De Buris
Gusto Elegante, tenace, minerale, vellutato e dal finale eterno
Security policies
Buy safely and pay with PayPal
We ship immediately
Shipping within 24/48 hours by express courier
DESCRIZIONE
Storia, arte, architettura e un grande territorio vitivinicolo: c'è tutto questo nel progetto che la famiglia Tommasi ha voluto realizzare con la creazione dell'Amarone della Valpolicella Classico DOC Riserva De Buris, entrato a far parte della rosa dei vini più famosi, apprezzati e premiati del nostro Paese. Le uve Corvina, Corvinone, Rondinella e Oseleta coltivate nel vigneto La Groletta, tra i più esclusivi della Valpolicella, sono raccolte a mano e appassite centodieci giorni nel fruttaio opportunamente ventilato, La maturazione per cinque anni in botte di rovere nelle cantine dell'antica villa De Buris e il successivo affinamento in bottiglia ci regalano un Amarone di eccezionale complessità, freschezza, eleganza e profondità, che stupisce e stupirà esperti e appassionati di tutto il mondo per molti e molti anni a venire.
VINIFICAZIONE
Selezione manuale dei migliori grappoli, che sono posti ad appassire per 110 giorni nel fruttaio dedicato, dove un sistema di ventilazione mantiene un flusso d'aria costante ed una bassa percentuale di umidità. Dopo un'ulteriore cernita delle uve al termine dell'appassimento, a gennaio è stata effettuata la pigiatura, seguita da una breve criomacerazione per 10 giorni circa. La fermentazione è avvenuta lentamente per 30 giorni in tini di rovere, utilizzando esclusivamente lieviti indigeni. La fermentazione malolattica è stata effettuata una volta durante il primo anno di invecchiamento in botti di rovere di Slavonia. Il vino ha proseguito l'affinamento per 5 anni nelle botti di rovere da 15/30hl dell'antica cantina di Villa De Buris, dove ha proseguito il riposo in bottiglia.
Affacciato sul Lago di Garda a duecentocinquata metri di altitudine, il vigneto La Groletta in comune di Sant'Ambrogio di Valpolicella è il cru più esclusivo della zona; Villa De Buris è la più antica villa veneta della Valpolicella, gioiello di proprietà della famiglia Tommasi, che l'ha riportata all'originario splendore. In questi luoghi di straordinaria bellezza nasce l'Amarone della Valpolicella Classico Doc Riserva De Buris: non solo un grande vino, ma la realizzazione del sogno di una grande azienda, che ha voluto e saputo concentrare in un ambizioso progetto storia, arte, architettura, e un grande territorio vitivinicolo. Rivelato a dieci anni dalla vendemmia, dopo un lungo affinamento in legno e in bottiglia, l'Amarone de Buris si offre in tutta la sua complessità, freschezza, eleganza e profondità, doti che evolveranno meravigliosamente nel corso di una lunghissima vita. Le preziose bottiglie, prodotte in quantità limitata, sono dedicate ai privilegiati che avranno il desiderio e la fortuna di degustarlo.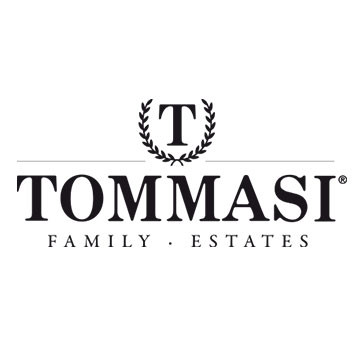 Tommasi Family Estates
The Tommasi story is that of a pioneer spirit ignited in 1902 that has blazed across four generations.
Data sheet
Type

rosso

Name

De Buris

Year

2010

Format

0,75 lt

Region

veneto

Used grapes

65% Corvina, 24% Corvinone, 5% Rondinella, 6% Oseleta

Combinations

Grande vino da degustare in purezza o con prelibati menù di terra

Alcoholic degree

15.90%

Allergens

Contiene solfiti

Packaging

Casket