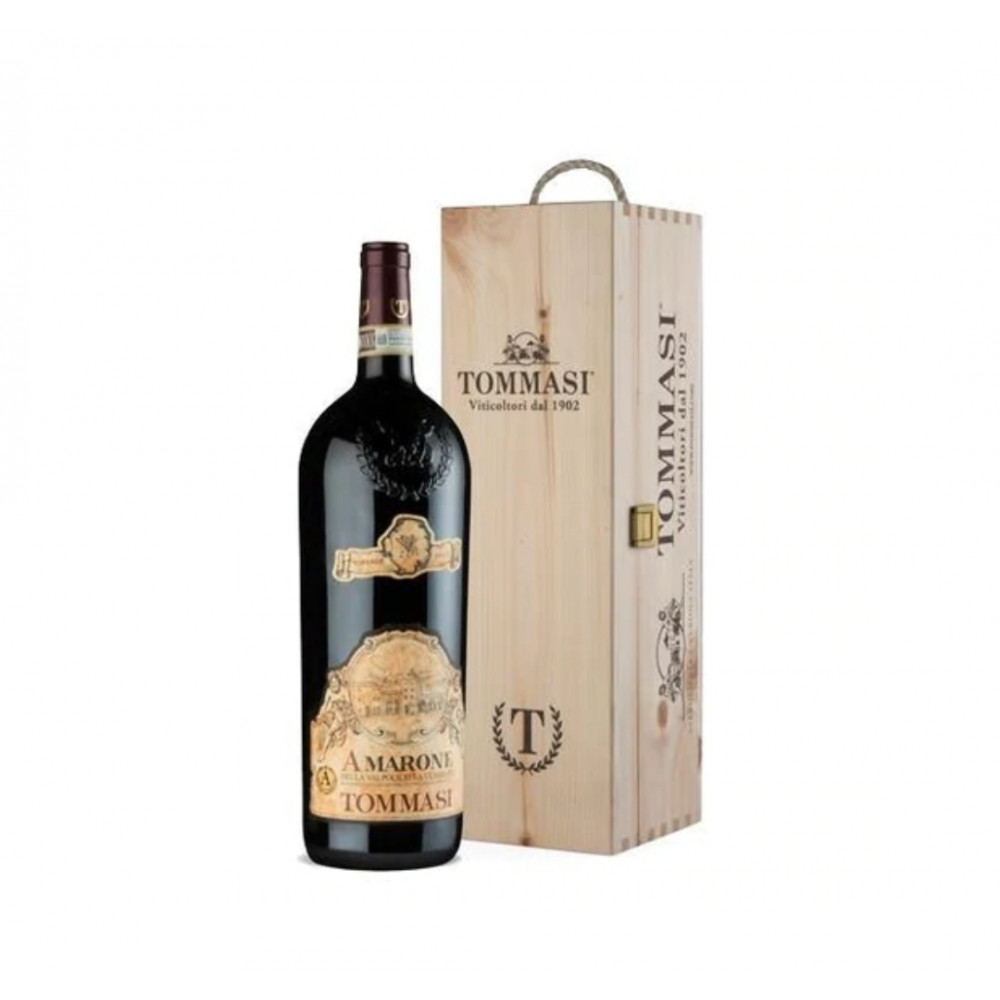  
copy of Amarone della Valpolicella Classico 2018 Docg Doppio Magnum - Tommasi
Il classico per eccellenza della famiglia Tommasi. Eleganza e struttura, morbidezza e complessità lo rendono un vino unico.
(comprende la cassa di legno)
Security policies
Buy safely and pay with PayPal
We ship immediately
Shipping within 24/48 hours by express courier
Una delle domande più frequenti che sentiamo è "Come posso giustificare l'apertura di una bottiglia di Amarone, quando riusciamo a malapena a berne un calice?".
Sfidiamo i preconcetti con il nostro Amarone Classico, una bottiglia che potete aprire e godere a tavola senza sentirvi sopraffatti. Eleganza, rotondità ma mai stucchevole: questi sono i tratti del nostro vino portabandiera.
Ogni annata offre delle nuances che si accrescono negli anni ed è motivo per cui suggeriamo al serio enofilo di investire in più di una bottiglia per la sua cantina. I più disciplinati tra i collezionisti potranno godersi una memorabile verticale tra qualche anno o decade.
Il nostro approccio all'Amarone rimane nella tradizione, favorendo eleganza ed equilibrio. Note speziate, moka e erbe selvatiche arricchiscono un persistente bouquet, succoso e fruttato, di amarena, prugna cotta e frutta secca.
DESCRIZIONE SENSORIALE
Rosso rubino intenso e profondo, con sfumature granate. Al naso, presenta complesse note aromatiche dalla frutta sotto spirito alle spezie amare, pepe nero, liquirizia e cacao. In bocca è intenso, di grande struttura, potente con suntuosa espressione di frutta matura. Il finale è piacevolmente sinuoso e asciutto.
PROVENIENZA
Dai prestigiosi Cru La Groletta e Conca d'Oro, nella zona collinare della Valpolicella Classica.
VINIFICAZIONE E AFFINAMENTO
Raccolta e selezione manuale delle uve, con successivo appassimento di 3 circa mesi in fruttaio ben arieggiato.
Fermentazione in acciaio per 25 gg. a temperatura di 25/30°. 3 anni di affinamento in botti di rovere di Slavonia da 35 hl.
ABBINAMENTI
Eleganza e struttura lo rendono perfetto con selvaggina da piuma e da pelo, carni rosse, formaggi a lunga stagionatura. È il compagno ideale per lunghe conversazioni.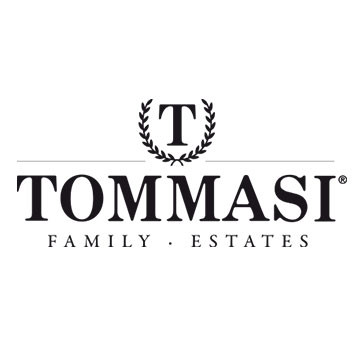 Tommasi Family Estates
The Tommasi story is that of a pioneer spirit ignited in 1902 that has blazed across four generations.
Data sheet
Type

rosso fermo

Name

Tommasi Amarone della Valpolicella Classico

Classification

DOC Amarone della Valpolicella Classico

Year

2018

Format

3,00 lt

Region

Veneto

Used grapes

Corvina 50%, Corvinone 30%, Rondinella 15%, Oseleta 5%

Combinations

Carni rosse, selvaggina, formaggi stagionati.

Alcoholic degree

15%

Allergens

Contiene solfiti

Packaging

Wooden box